Brookline Chiropractic Center In Brookline Is Different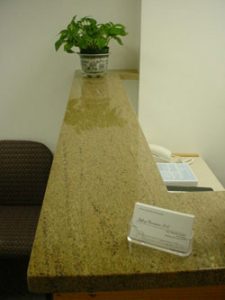 We've been delivering high-quality pain relief and wellness care to Brookline (Coolidge Corner), Brighton, Allston areas since 1983. Our patients have included members of several well-known, local professional sports teams, ballet and dance troupes, local colleges/universities and music colleges. We are also the "go-to" office of choice for many local large companies and small businesses when it comes to treating pain.
One of the most satisfying experiences, over the years, has been helping patients, time and time again, whom no one else seems to have been able to have helped. It's a very good feeling.
The first, most important thing I want to say about the way our office works is that our treatment does not hurt. Some individuals, frankly, are sometimes apprehensive about beginning chiropractic care because they think the doctor is going to "crack, or pop, or twist" them forcefully and hurt them and cause pain. Not true for us.
In our office, we do not do any scary (for some people), high force movements or "cracking, popping or twisting" techniques! Instead, we use the world's most up-to-date, advanced chiropractic procedures to help heal you WITHOUT CAUSING YOU PAIN.
In fact, when we do a treatment, you'll hardly feel it and probably say something like "I can't believe how gentle that was" or "I didn't even feel you do a treatment" or "If I had known how gentle this was going to be I would have come here a long time ago". No scary, fast movements!
Chiropractic Care For Everyone
Many of our pain-free patients also drop in, from time to time, for "wellness" check-ups. These patients typically report that, with some periodic chiropractic work, they generally feel better, sleep better, feel less anxious, and get fewer colds/flu and asthma symptoms.
If you've had physical therapy, acupuncture or massage and it didn't quite get you feeling better, please consider our office to help take you to a higher level of healing; if you're considering surgery, but wish there might be an alternative, please do consult with us. We have a tremendous track record of helping people avoid surgery. If you've been to another chiropractor but, for one reason or another, you were not satisfied, give us a chance to show you what we can do.
We Love Your Referrals To Brookline Chiropractic Center!
Because of this, we receive a lot of referrals from happy, satisfied patients. We also receive regular referrals from other doctors (primary physicians, rheumatologists, orthopedic specialists, neurologists), as well as from physical therapists, acupuncturists, and massage therapists. We even receive referrals from dentists to help treat jaw/TMJ problems.
Having said that, what we don't do is force our opinions on you. We allow YOU to decide how you would like us to help. In other words, we'll tell you what's needed but we do not engage in "selling" in our office; you tell us what your goals and considerations are (because in the real world, people may be limited by time, money, etc), and we'll honor that by giving you the best treatment based on what YOU feel you want. In our office, you're the boss! There will be no pressure on you whatsoever, and you'll be pleasantly surprised by our low-key atmosphere.
Conditions that respond best to our care include:
Arthritis
Fibromyalgia
Acute and chronic lower back pain
Herniated, protruded, and bulging discs
Hip, leg and nerve problems, like sciatica
Middle back pain, between the shoulder blades
Neck pain
All types of headaches, including migraine;
Extremity problems (shoulder, elbow, wrist, including carpal tunnel syndrome; and knee, ankle, foot).
Contact Brookline Chiropractic Center today to make an appointment.
| | |
| --- | --- |
| Monday | 7:00am - 5:15pm |
| Tuesday | 7:00am - 5:15pm |
| Wednesday | 7:00am - 5:15pm |
| Thursday | 7:00am - 5:15pm |
| Friday | 7:00am - 5:15pm |
| Saturday | 7:00am - 10:00am |
| Sunday | Closed |